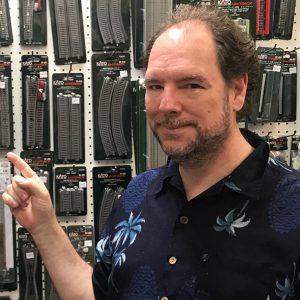 Paul Grossman
Twitter: @DarkArtsWizard
LinkedIn: pmgrossman
​
Session Preview
Paul Grossman has been delivering hybrid Test Automation framework solutions for nearly two decades in ALM, BPT and TAO. He has beta-tested many releases of HP QTP / UFT and in 2009 was a runner-up in HP's Test Automation White Paper competition. He is a five-time HP Discover/Mercury World Conference Speaker, and has spoken at Maryland's QAAM and Chicago's QAI QUEST and CQAA, always with a live demo. He freely shares his real world technical experience. His framework designs focus on speed, accuracy and scalability. Paul is currently investigating LeanFT/UFT Pro along with Gallop's QuickLean for UFT to LeanFT script conversion.
Session – The Dark Arts of Functional Testing with UFT 14.01
Jan 10 2-2:55PM
Add to Calendar01/10/2018 02:00 PM01/10/20180 02:55 PMUS/EasternAutomationGuild: Paul GrossmanThe Dark Arts of Functional Testing with UFT 14.0https://guildconferences.com/sessions/aguild-2018-live/Organizerjoe@testtalks.comfalseMM/DD/YYYYaGacryWmNznTjfYhLmeK29175Apple CalendarGoogle (online)OutlookOutlook.com (online)Yahoo (online)Facebook EventAddEvent.com
This session will take a fun look at some of the little known secrets of UFT test automation. It will include best practices learned from nearly two decades of experience. Finally it will a larger look at extending this approach to other tools.