Guild Conferences
Our goal with every Guild conference is that you learn at least one actionable tip, tool, technique or best practice you can implement right away to help you and your team succeed in your real-world software testing efforts.
What will you get when you attend a conference?
Answers to all your questions
During the live event, you can ask the speaker questions and have your questions answered LIVE. If you join after the conference is over, you can still ask questions in our private Guild Slack channel.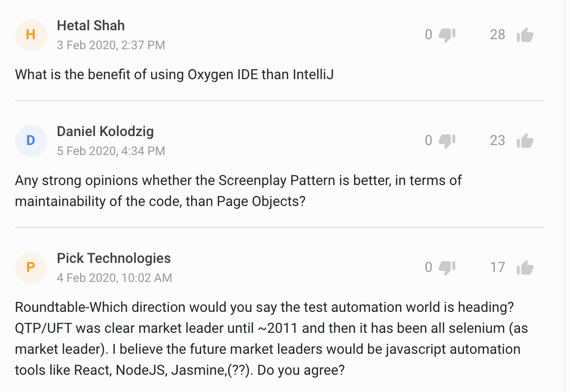 Access forever
With your paid registration, you'll get lifetime access to all the conference videos, so you can look back and watch on your own schedule. If you can't make a Q&A session live, all live aspects of the conference will also be recorded and uploaded to the site. So think of this as a hybrid conference/membership site that you have access to forever.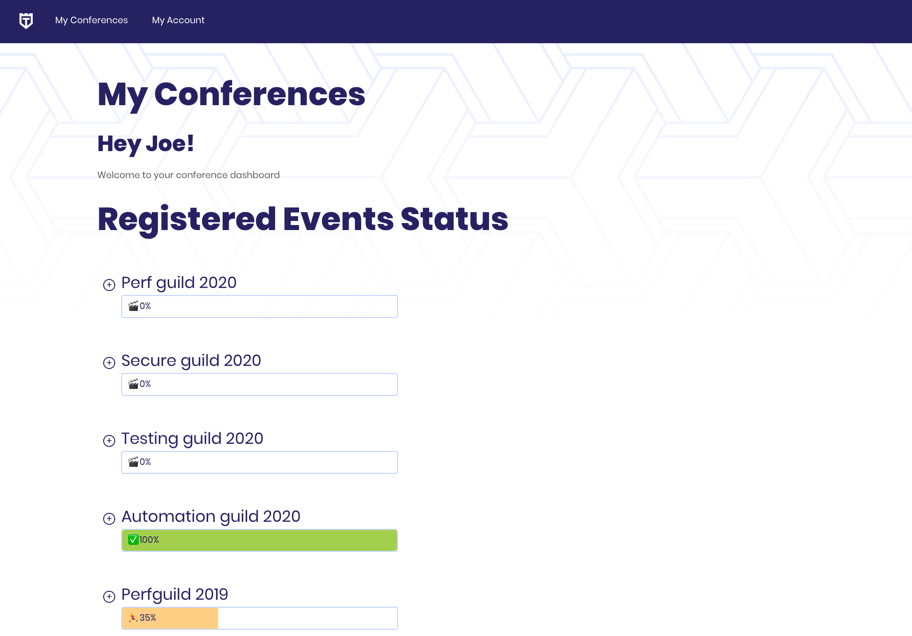 Meet the members
We are an attendee-led community that lives on long after the conference is over; attendees routinely continue to exchange ideas and assist each other on the Guild's private Slack channel, forums, and membership site.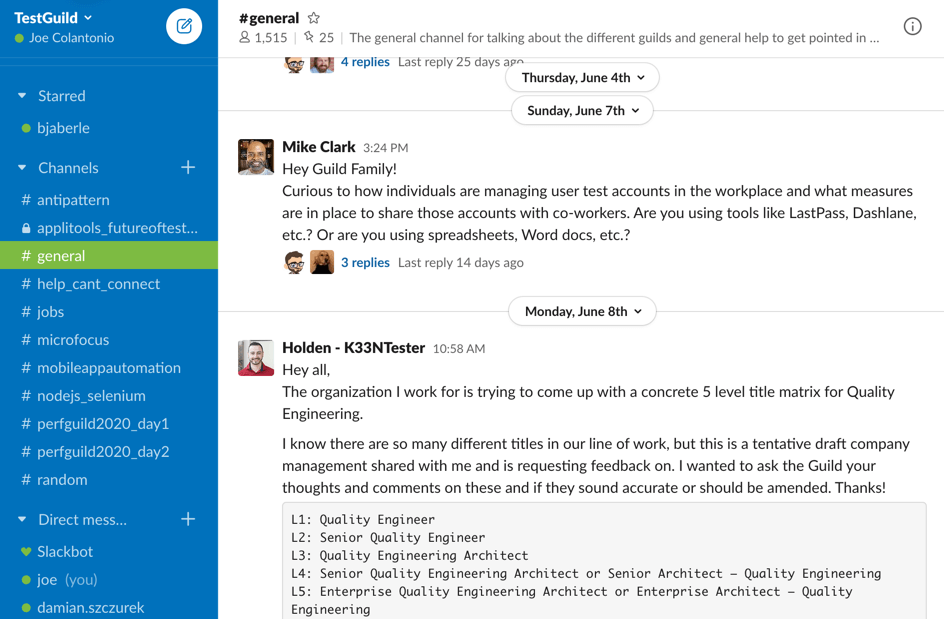 Register and buy an event
Register and buy an event
Join the live* sessions *10 am-5:30 pm EDT/EST time
Join our Slack community and ask questions of the speakers *Questions can be submitted ahead of time
Stream online or download* *forever access
Have questions?
Read the full explanation or contact us!
Pick your favorite Guild:

(Get instant access to past events)
Have questions? Need more help choosing a Guild? No problem!
Let us help you pick what's right for you.