Meet the Experts (FREE Event)
Vivit IT Operations Management Virtual Customer Days
No need to jump in the car, hop on a plane, or a train. Vivit Worldwide is bringing Vivit Virtual Customer Days (VCD) right to your desk. You'll learn what's new and what's coming in the Application Delivery and IT Operations management worlds so you can bridge existing and future technologies and extend your Micro Focus investment. Benefit from education, skills-building, and discussion around our Micro Focus toolsets. Meet the experts and join your fellow Vivit members for these two-day events featuring executive keynotes, roundtables, and Q & A. December 10-11 2019 9-4:30PM (EST)
LINEUP (* speakers time subject to change)
Day 01 - December 10, 2019

9:00 pm-9:50 am(EST)
Keynote Roundtable - Trends where things are shaping
-
Chane Cullens

10:00 am-10:50 am(EST)
Data Protector
-
Uli Wallscheid

11:00 am-11:50 am(EST)
Service Management Automation X (SMAX)
-
Dean Clayton
A key component of SMAX is how service asset and configuration management (SACM) focuses on maintaining information about configuration items (CIs) required to deliver an IT service, including their relationships. Come see how Micro Focus can effectively find and map CI relationships and how that information is used in Service Management and IT Asset Management to proactively assure services are always up and running—across your entire hybrid IT environment.
11:50 am-12:30 pm(EST)
Lunch Time
-
12:30 pm-1:20 pm(EST)
Operations Bridge
-
Harald Burose

1:30 pm-2:20 pm(EST)
Network Operations Management
-
Brian Kaplan
Ready to hear about what's going on with Network Operations Management (NOM)? Join in as we discuss what's new and important including; What's new in our 2019.11 release, How our 2019.05 "Bridge" release simplifies the upgrade process, How to take advantage of our new Vertica database solution to improve performance reporting.

2:30 pm-3:20 pm(EST)
Data Center Automation
-
Justin Vanderwerff
Ready to learn about what's new in Data Center Automation 2019.11? Join us as we cover the new scan and remediation workflows and offer some suggestions as to how these workflows can help make your processes more efficient and effective. Then, we'll cover the IT compliance and vulnerability risk management features of the DCA and show you how you can leverage DCA to help your business stay protected against emerging IT threats.





3:30 pm-4:20 pm(EST)
Closing Roundtable
-
Chane Cullens, Brian Kaplan, Justin Vanderwerff, Uli Wallscheid, Dean Clayton
Ask us anything ITOM related!
Day 02 - December 11, 2019


9:00 am-9:50 am(EST)
Keynote: Next Gen Ops for ITOM
-
Doreen Jacobi, Jeff Jamieson
Digital transformations are creating big changes and demands on IT Operations. Customers today are looking for the next GenOps for compliance, meeting business objectives and challenges on reduced budgets, and fully automated communication and operations. In this session, you will hear about current industry trends and their future outlook.


10:00 am-10:50 am(EST)
Critical Incident Management on the tracks: Adding a fully automated communication layer to OpsBridge and SMAX
-
Doreen Jacobi, Patrick Casey
Derdack is a MicroFocus Platinum Partner with enterprise customers around the globe. Our products integrate seamlessly with the MF product stack and automate manual critical communication processes. We link machine supervision, IT monitoring like OpsBridge or helpdesk like SMAX directly with the right engineer, allowing our customers to e.g. increase efficiency of their callouts by 95% or reduce their downtime by 60%. This session is a hands-on session showcasing specific customer scenarios and workflows on our products.
11:00 am-11:50 am(EST)
ITOM Presentation 2 - TBA
-
11:50 am-12:30 pm(EST)
Lunch Break
-

12:30 pm-1:20 pm(EST)
SMAX as Service
-
Kate Seamans
As the digital transformation accelerates and creates new customer experiences to increase revenue, traditional ITSM solution cannot keep up with requirements and expectations. Businesses want to avoid complex and expensive service management solutions. So, what is needed to tackle these challenges? A service management solution for IT and non-IT functions! Micro Focus Service Management Automation X (SMAX) is the solution. Join us as we discuss how Micro Focus and Whitlock IS can assist you in addressing these challenges.

1:30 pm-2:20 pm(EST)
Integration with Derdack Operations Manager and Network Node Manager to include integration to Service Manager for automatic alerting to end-users
-
James Mass
In this session we will be discussing the following topics: *When users are getting issues with devices who will get notified automatically * How do we get the alert generated to the right groups to resolve? * Differences between getting a call versus just getting an email of issues * On-Call schedule for High-end devices.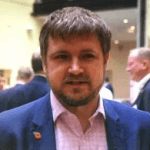 2:30 pm-3:20 pm(EST)
Cognitive Engineering – Intelligent Enterprise RPA Adoption
-
Jonathon Wright
In the digital reality, technology is no longer just the enabler and it is what it is to be human, the ability to continuously learn and evolve. The approaches and techniques that worked yesterday, may no longer be the optimum approach for the future. Historically, human processes have been based on linear, sequential activities highly suitable to be replaced by digital engineering practices such as Intelligent Process Automation (IPA), Artificial Intelligence (AI) and Deep Learning (DL). However, robots are no longer mimicking human behaviors, but far surpassing our greatest expectations, traditional hardware and software are now becoming independent self-aware intelligent entities as they continue to journey towards the Singularity. Organizations are investing in adopting cognitive services, these intelligent algorithms to understand and interpret your business needs through natural languages are help drive omnichannel delivery that are extremely responsive to customer sentiment. Blurring the boundaries with Cognitive & Chaos Engineering adoption becoming ever more prevalent and resilient in the face of unpredictable failure modes, whilst still being able to process huge amounts of unstructured data, embarking onto this third wave of artificial intelligence and the art of cognitive thinking.
3:30 pm-4:20 pm(EST)
Closing Roundtable - Ask ITOM Anything
-
Host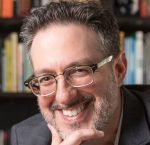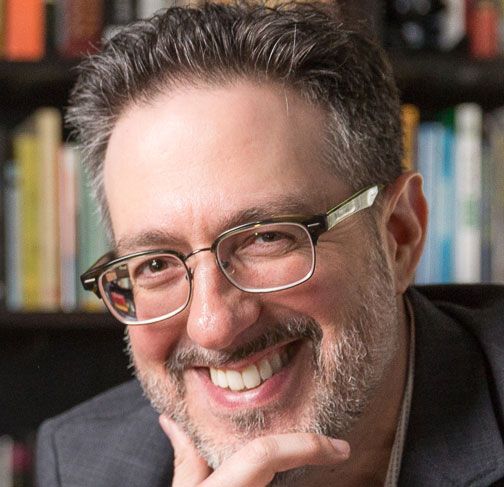 Joe Colantonio is the founder of TestGuild a blog, podcasts and online conferences dedicated 100% to helping you succeed with all your software testing efforts.