Meet the Experts (FREE Event)
Vivit Application Development Management Virtual Customer Days
No need to jump in the car, hop on a plane, or a train. Vivit Worldwide is bringing Vivit Virtual Customer Days (VCD) right to your desk. You'll learn what's new and what's coming in the Application Delivery Management (ADM) world so you can bridge existing and future technologies and extend your Micro Focus investment. Benefit from education, skills-building, and discussion around our Micro Focus toolsets.
Meet the experts and join your fellow Vivit members for these two-day events featuring executive keynotes, roundtables, and Q & A.
December 3-4 2019 9-4:30PM (EST)
LINEUP (* speakers time subject to change)
Day 01 - December 3, 2019


9:00 am-9:50 am(EST)
Digital Evolution with Micro Focus DevOps
-
Archie Roboostoff, Tal Levi Joseph
Software-based innovation and development continue to grow at a rapid pace to satisfy the expectation of seamless digital services. As software portfolios grow in size, it becomes increasingly difficult to plan, build, test and deliver products at the pace the business demands. Micro Focus Application Delivery is an integrated set of solutions that facilitate automation and collaboration so that organizations can achieve consistent speed and quality in their software delivery. This keynote will focus on key trends from Agile and DevOps and everything in between from Continuous Integration, Testing, and Delivery.


10:00 am-10:50 am(EST)
Boosting the coverage and effectiveness of shift-left testing Micro Focus UFT and LoadRunner solutions
-
Vicky Giavelli, Renato Quedas
By attending this session, you will learn about the need to shift-left, why it's important, and how to prepare for it. You'll see how Micro Focus is bringing together UFT and LoadRunner capabilities into an integrated solution that enables Testers and Developers to easily build and maintain functional and performance test automation assets directly within their IDE of choice, making those assets available to run at each stage in the pipeline, and thus giving the team immediate feedback to improve quality and increase their velocity.

11:00 am-11:50 am(EST)
How to adapt and thrive in an Omni-channel world
-
Evgeny Karasik
In a world that requires applications to be delivered on an ever-increasing variety of smartphones, tablets, laptops and wearables all running different operating systems and browsers (aka configurations), test automation tools combined with a clear understanding of your user experience across configurations is the only way to eliminate any possible "bottlenecks" and truly deliver faster more reliable builds. In this session, we will present how to implement an automation approach that can leverage different skills across the QA organization to increase the levels of automation coverage for mobile and web applications.

11:50 am-12:30 pm(EST)
Break/Lunch
-
Sleepy Robot

12:30 pm-1:20 pm(EST)
Increased Automation Productivity and Resilience Using AI
-
Eran Bachar
Test Automation is considered one of the key aspects to deliver the speed and reliability of any continuous delivery pipeline and yet organizations recognize that in average only 15% of their testing is fully automated. When asked about their major challenges to increasing their automation coverage, the lack of proper skillsets combined with the cost of building and maintaining automation assets are at the top of their priority list. In this session, we will present how Micro Focus is leveraging Artificial Intelligence to deliver major advances in functional testing that will enable testers to easily keep up with the speed of application changes while reducing the cost of building and maintaining automation assets.

1:30 pm-2:20 pm(EST)
Journey to DevOps, touching upon areas where Micro Focus can help customers shine.
-
Tal Levi Joseph
Digital transformation changes the way people do business and accelerates the delivery of high-quality, innovative solutions that delight customers and outpace competitors. This shift puts greater emphasis on business value over individual releases and connecting and measuring end-to-end activities. During the presentation, you'll gain insight into application delivery trends, how to align value streams with strategy, and the integrated roadmap across the Micro Focus Lifecycle.


2:30 pm-3:20 pm(EST)
Micro Focus ALM Octane: DevOps Management & Integration for Continuous Delivery and Quality
-
Tal Levi Joseph, Omer Felder
As organizations search for ways to scale DevOps and provide greater business value from IT, many organizations are turning to the DevOps management model as a way to better support collaboration, communication, transparency and automation across the value stream. Teams who adopt DevOps practices will experience not only improved quality, stability and increased governance but also significant improvements in an organizational culture that increase employee engagement and productivity. Learn how ALM Octane provides the right DevOps management tools, third-party integration, and infrastructure to create an end-to-end automated pipeline to support and scale DevOps—from planning to deployment of applications.




3:30 pm-4:20 pm(EST)
Roundtable ADM Day 1
-
Renato Quedas, Vicky Giavelli, Evgeny Karasik, Eran Bachar
Day 02 - December 4, 2019


9:00 am-9:50 am(EST)
Partner Keynote: Digital - Redefining Business and IT. A Look at How Trends are Affecting Enterprises
-
Rick Sullivan, Stephen Dimitrov



10:00 am-10:50 am(EST)
Roundtable: Real-world solutions using Micro Focus that drive strategic outcomes
-
Robert Haas, Roger Smith, Krishna Devulapalli
With significant market shifts towards growth opportunities provided by digital transformation, clients are accelerating their technology programs that enable new business opportunities. In this session DXC, a global leading provider of solutions build on Micro Focus, will discuss how clients have achieved these outcomes quickly by accelerating their transformation to a secure, digital, data-driven enterprise. The session will include demonstrations and insights for why/how they are successful.
11:00 am-11:50 am(EST)
Speaker 3
-
TBA

11:50 am-12:30 pm(EST)
Lunch
-
Sleepy Robot

12:30 pm-1:20 pm(EST)
DevOps Test Automation with LeanFT
-
Graham England
Travelport's software test automation journey began in 1996.  This automation has developed into a comprehensive framework, capable of testing GUI, API and Terminal Emulation applications across multiple platforms, primarily using Micro Focus tools. In this presentation, you will see the tools and components that make up our automation framework, and how we have used it to confidently step into the SAFe CI/CD world. Attendees will take away the following from this presentation:
Components to be considered for a test automation framework
Why the Micro Focus tools have stood the test of time
Comparing UFT to LeanFT
Dev Tester challenges moving to CI/CD and BDD/TDD

1:30 pm-2:20 pm(EST)
Speaker 5
-
TBA

2:30 pm-3:20 pm(EST)
Secrets of Test Automation: Identify Objects on the Fly with the Magic Object Model
-
Paul Grossman
PAIN POINT: An architectural change switches 50 Link classes to WebButtons in the QTP Object Repository. To make matters worse, each object has multiple code references. The estimated combined code and repository maintenance time required would take about two days but the client expects results in about two hours.
SOLUTION: Taking a chance, we implemented Embedded Class Switching into the framework by overriding the .Click method. Within 90 minutes 97% of the test cases up and running.
Then we asked "How many of our repository objects could be accurately identified with plain English on-the-fly?" thus starting our journey into the Magic Object Model design pattern.

3:30 pm-4:20 pm(EST)
Closing Roundtable, Micro Focus Speaker 7
-
TBA
Host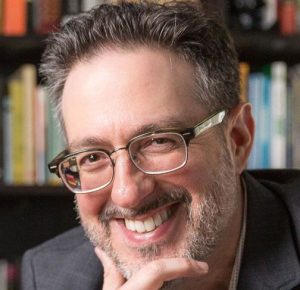 Joe Colantonio is the founder and host of TestGuild a blog, podcasts and online conferences dedicated 100% to helping you with all your testing efforts.