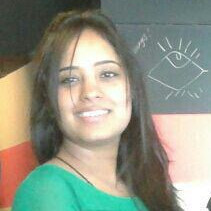 Gitika Dua
Register Now
Gitika is currently a Senior Analyst, Technical BA and Client Engagement Lead for Accenture in the UK.
She has strong expertise in software testing methodologies and quality assurance procedures. Responsible for end to end test procedures and mentoring the junior engineering trainees. Comprehensive experience in the waterfall as well as Agile software development and Scrum. Experience in working on multiple RFP's/RFI's and providing the solution for the same. Involved in preparing strategies and contributed to the design company's vision. Performed POC's on multiple applications including Web, Chatbot/NLP and REST API's. Testing Strategy for Chatbot/NLP. Contributor to revising the testing strategies for the organization which will incline towards AI/Machine Learning. Have hands-on knowledge of building automation Framework and integrating it with Jenkins for CI/CD approach.
Test By Algorithms
Feb 06 2 - 3:20 PM
In this session, Gitka will demonstrate how the future of automation testing will be algorithmic testing.
Add to Calendar
02/06/2019 02:30 PM
02/06/2019 03:20 PM
Test By Algorithms