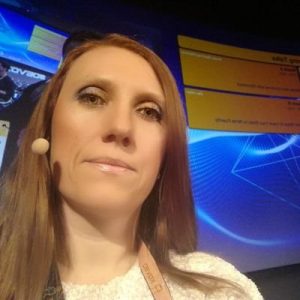 Corina Pip
Register Now
Corina is a senior test automation consultant, with a focus on testing by means of Java, Selenium, TestNG, Spring, Maven, and other cool frameworks and tools. Her previous endeavors include working on navigation devices and in the online gaming industry. She loves automation and always tries to learn something new, improving her automation skills and spreading the knowledge to her peers. Apart from work, Corina is a testing blogger (https://iamalittletester.wordpress.com/), a traveler (https://travelwithcori.wordpress.com/), an amateur photographer (https://www.flickr.com/photos/capreoara) and a GitHub contributor (https://github.com/iamalittletester/learning-project). She also tweets at @imalittletester.
Using IntelliJ to Create better Test Automation Code
Feb 05 12 - 1:20 PM
We tend to write a lot of automation code, and for that we use an IDE. My favorite one is IntelliJ, and i will show why in this talk: from shortcuts that help organize and cleanup the code, to features that allow for some parts of the code to be generated automatically, there is so much goodness in this tool that can help us testers be more efficient when writing our code. If you're already using the tool, after this talk you can get the most out of it. I will demo, on existing code, what shortcuts i use the most and why, and what other cool features i apply on my code to get it looking awesome.
Add to Calendar
02/05/2019 12:30 PM
02/05/2019 01:20 PM
Using IntelliJ to Create better Test Automation Code